JMEC Announces Business Plan Winners
JMEC Announces Business Plan Winners
June 9, 2023 (TOKYO)—The Japan Market Expansion Competition (JMEC) announced the winners of its 29th program in an awards ceremony held at Tokyo American Club on June 7.
The ceremony recognized the work of 50 participants from 14 countries. About the efforts of this year's group, JMEC Executive Committee Chairman Tom Whitson said: "JMEC 29 brought together fifty highly motivated participants from around the world who overcame language barriers and other challenges to cooperate in small teams to analyze market opportunities for JMEC project clients. They developed realistic business plans to crack the Japanese market—and their commitment and energy made them fun to work with. I want to congratulate all the participants for their dedication."
"The plans showed perceptive analysis and creative ideas to help our project clients. The participants have all truly earned their certificates as graduates of our JMEC business training program. On behalf of the JMEC teams, I want to thank the organizations that sponsored projects and to our lecturers, team mentors and consultants, and judges who gave up days of their time to make this program a success."
Twelve project clients—including small and medium-sized enterprises, educational institutions, and global companies—commissioned customized business plans from JMEC, at a price well under the market rate. Some of the most successful foreign business leaders in Japan then trained, mentored, and advised participants to develop and present the plans to four senior JMEC judges.
More than 180 people attended the JMEC Awards Ceremony which was followed by a buffet and networking.
The Top Three Prize Winners

JMEC Team 7 won the first prize with their business transformation plan for WAGO Japan. WAGO is a German manufacturer of components for electrical connections and for automation controls electronics. Said Jean-Eric Neidhardt, Senior VP & COO at WAGO Japan: "We had a great time participating in the 29th JMEC competition and having an independent team with a neutral approach promised to be valuable. The team of young, yet experienced participants put in a lot of effort and motivation to understand WAGO and our current struggles. They generated many ideas and suggestions and accepted the challenge with enthusiasm. The final plan they produced is truly outstanding. WAGO Japan will definitely use this high-quality work to further investigate and develop our growth scenario. We are very proud of the team and warmly thank them for their excellent cooperation."

Team 12 was awarded second prize with a business plan for Soudal. The Soudal Group is the largest independent European manufacturer of sealants, adhesives and polyurethane foams for professional and private users, with their head office in Turnhout, Belgium.
Team 9 took third prize, having created a business plan for the American School in Japan (ASIJ). Bhupesh Upadhyay, CFO of ASIJ said: "We congratulate the team on their award and will be looking to implement some of the recommendations in the near future and try out the team's proposed strategies."

The EU-Japan Centre for Industrial Cooperation (EUJC) in Tokyo sponsored two of the projects in the JMEC 29 competition under their Keys to Japan program. Team Leader Fabrizio Mura of the EUJC said this about the sponsored projects: "We value JMEC teams for their ability to think out of the box and come up with detailed Japan market entry plans for some of our European SMEs with advanced technologies and services—including an overall analysis of the relevant market segments that will help other SMEs looking for advice on the Japanese market in these industries."
Special Mention Awards
Three other teams received special mention awards from the judging panel to recognize outstanding efforts.
Team 8 was given the Best Market Research Award for their dedication to digging into the details for their project client, TÜV SÜD Japan. TÜV SÜD is a leading global certification company headquartered in Germany. Said TÜV SÜD Japan President Andrea Coscia: "The JMEC Team reached a well-structured EMC (electromagnetic compatibility) market analysis. We recognized a multi-disciplinary approach, from technical insights to organizational options and financial assumptions. The research represents an excellent starting point for our thoughts to further develop the EMC market in Japan." Masayuki Ohara, TÜV SÜD Director, added: "The JMEC team members picked up on the EMC industry very quickly, despite being completely unfamiliar to them. We had very effective communications and were able to exchange our opinions throughout the research, which made the result much more meaningful and realistic."
Team 11 won the Best Team Spirit Award Award while JMEC 29 participant Ayako Oda was presented with the "Fighting Spirit' Award for her outstanding efforts and commitment to developing the client's business plan under challenging circumstances.
JMEC Prizes
The first-prize winners won Hewlett Packard laptop PCs and a one-year membership of the ACCJ, the second-prize winners won domestic airtickets to any destination in Japan and a one-year membership of the ACCJ, and the third-prize winners received stylish travel bags from the German brand BREE and an ACCJ event voucher.
About JMEC
Founded in 1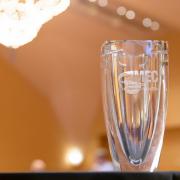 993 by the Australian and New Zealand Chamber of Commerce in Japan, JMEC is a non-profit business planning skills–development training program supported by 18 foreign chambers of commerce in Japan. Over the past 29 years, JMEC has trained more than 1,450 young business professionals, many of whom have gone on to rise in their companies or start their own businesses.Built around a business plan competition, JMEC provides classroom training followed by hands-on experience for up-and-coming managers living and working in Japan. To date, JMEC has provided 298 business plans to help companies enter or expand in the Japanese market. Upon successful completion of the program participants receive digital certificates issued in collaboration with Pearson PLC, the world's largest learning company and a JMEC sponsor.
JMEC 30
The JMEC 30 program starts in August 2023 with information sessions for potential participants, attended by JMEC staff and alumni. See our website for information session details.
JMEC: www.jmec.gr.jp